What is domain auctions
Domain auctions are digital asset auctions that allow individuals to buy and sell already-registered domain names through an auctioning platform. It is one of the most important auctions for digital assets, and businesses, organizations, and individuals are using it more and more to get new website addresses. It gives buyers and sellers a chance to meet and make deals for domain names. It is an important part of the landscape of digital assets and has become more popular over the past few years. A domain auction is the process of buying and selling domain names, or internet addresses, for the purpose of earning a profit. By buying and selling already-registered domains through an auction, domain auctions allow buyers to bid on available domain names, creating a competitive environment in which the highest bidder typically wins the domain. Domain auctions offer sellers a great way to monetize their domain names quickly and easily, while buyers can find great deals on domain names that are in high demand. For sellers, domain auctions are a great way to maximize their profits by receiving the highest possible bid for their domain name. For buyers, businesses and individuals can obtain unique and valuable digital assets at competitive prices.
The domain auctioning platform is a marketplace for potential domain buyers and sellers. The platform allows domain sellers to list their domains, and will charge a percentage of the final sale price. Domain auctions come in many forms, from expired domains to user-listed domains. Generally, domain purchases may require a one-year renewal or transfer fee. All prices displayed on platform listings are in USD, regardless of currency.
With a domain auction, you don't need to wait until the current owner lets the registration lapse before buying the domain that interests you. Auction platforms let people search for domain names that are being sold by their owners and place bids on them. The highest bidder wins in an auction. Auction platforms have escrow services for you to use so that you can safely send money and domain property to other auction participants.
Buying and selling domains has become easy with domain auctions
For domain buyers, unlike traditional sales, auctions allow you to get expired domain names. Domain auctions are also beneficial to advertisers and Internet users. This is because domain names are the foundation for successful online communication. Getting your name on auction sites can increase traffic to your website, which can lead to more sales. They provide an opportunity for buyers to purchase domain names at reduced prices. Depending on the auction, the winning bid may be much lower than if the domain name were bought directly from a registrar. This makes it possible to acquire desirable domain names without breaking the bank.

Furthermore, participating in domain auctions can give investors access to exclusive domains. Many auction sites offer access to premium, high-value domain names that are not available elsewhere. These domains may have already been registered but their owners have decided to sell them off at auction, allowing new owners to take advantage of their potential value.

Domain auctions also offer a great opportunity for buyers to make a profit. By purchasing domains at low prices, reselling them after developing them into websites or simply keeping them for long-term investment, investors can make a decent return on their investments.In addition, domain auctions are often considered a safer option than buying domains directly from third parties. The auctions are organized by professionals and all transactions are monitored, meaning there is much less risk involved in buying through an auction site.

Domain auctions are also advantageous to sellers because it's easy to find the right auction to sell your domain name. Domain auctions are facilitated by websites such as GoDaddy Auctions and Sedo. These sites allow you to list a domain for free, or for a minimal listing fee. It's also possible to pay with credit cards or PayPal. These sites also have optional features to help you increase your exposure.
Domain auctions are becoming increasingly popular because they provide buyers with the opportunity to purchase domain names for a fraction of their original cost. They also allow sellers to quickly turn their domains into cash.
How does Domain Auction works
A domain name auction service will give you the option of setting the initial bid and reserve price for the domain. You can also choose a time for the auction and set a minimum bid. Some services will even auto-extend the auction. This feature is meant to discourage sniping or placing last-minute bids.
It also allows buyers and sellers to make deals immediately. Buyers can place offers according to the seller's expectations, but the seller is not required to accept them. A seller can counter an offer within seven days. If the seller does not respond to the offer within the time frame, the offer is void. This can also happen if the seller has chosen not to accept the offer.

When you list a domain for auction, you must choose a category for it. If your domain fits the category you choose, you will be able to sell to more people. It's also a good idea to include the domain name in the title of the auction. This can help increase the competition for the domain.

Some domain auction services allow you to sell multiple domains at once. If you list more than one domain on the site, your bidders will be able to view each of your domains. These sites also have links to escrow agents, which help protect the transfer of funds. This is a good way to make sure the transfer of funds is secure.
Most Important Digital Asset Auction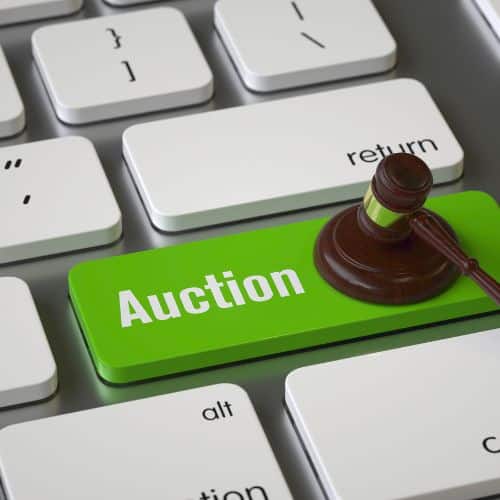 When it comes to buying digital assets, there is no better way to do so than through a domain auction.
Domain auctions can help investors gain experience in the field of digital asset trading. By taking part in auctions and understanding the dynamics of how they work, investors can become more knowledgeable and experienced with investing in digital assets. This in turn will help them make better decisions when it comes to investing in digital assets in the future.

Domain auctions have evolved over time. Now you know "what is domain auctions",but Google pay-per-click auctions, for instance, were originally intended for buying and selling keywords. Whether you're looking for a great deal on a digital asset or hoping to make some money from digital assets, a domain auction is the perfect way to do it.