The registry charges more for premium domains in new TLDs so that there is a choice of premium domain names such as My.xyz and Best.xyz. These domain names typically have higher registration fees as well as higher renewal fees. Many new TLDs, like .xyz TLD, ,have implemented premium pricing for their best domain names.
The exact price to renew a premium domain depends on the registry, but it can cost anywhere from hundreds to thousands of dollars per year. The better your keyword is, the more expensive a premium domain is.
When deciding whether or not to register a premium domain, it's important to think about both the initial cost and the cost to renew the domain in the future. While the upfront investment for a premium domain name might be more expensive than a non-premium domain name, the long-term cost of renewing the domain could potentially be worth five figures if you want to develop a website.
Namesilo #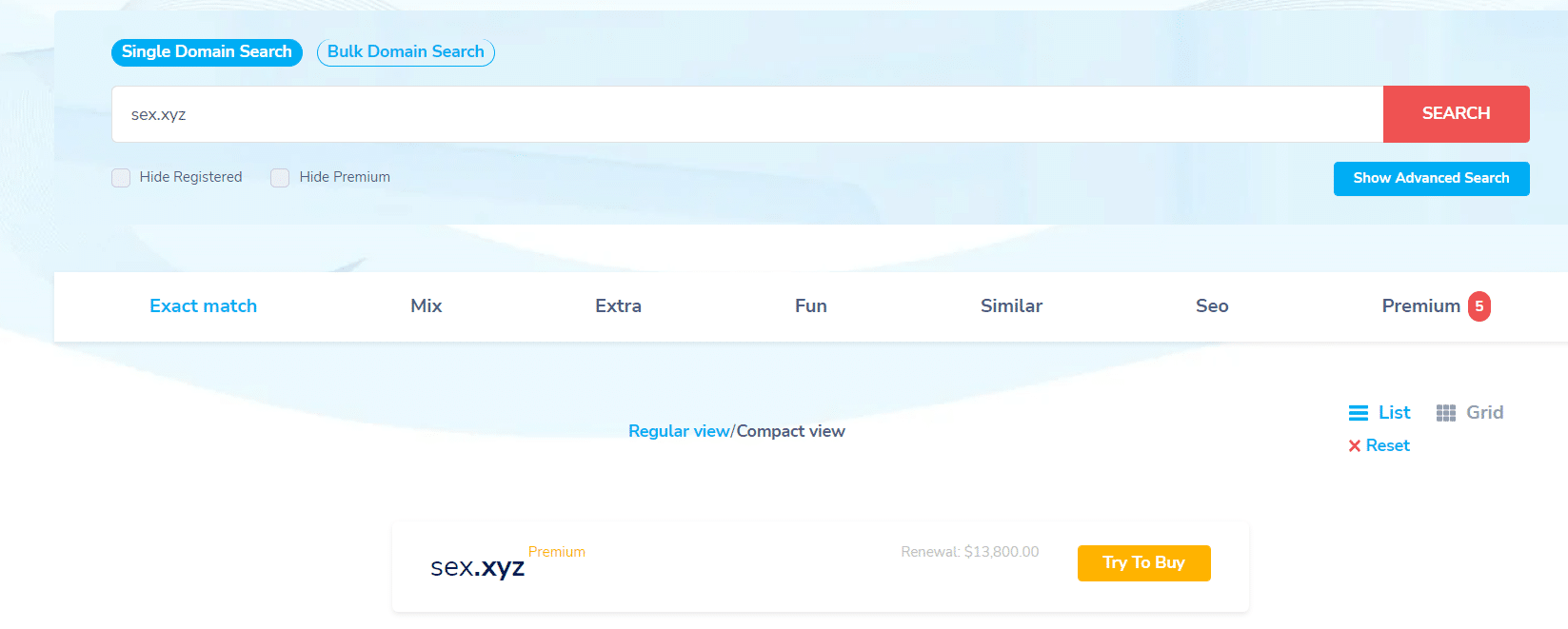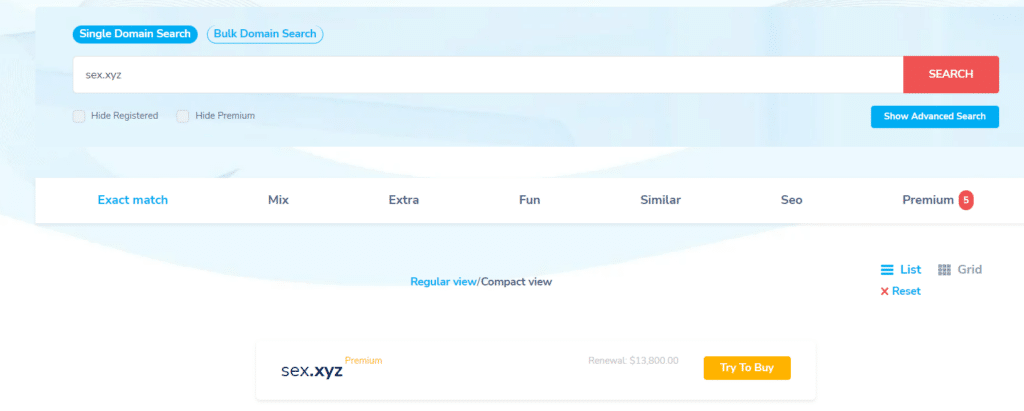 You can use Namesilo to check the Premium Domain Renewal Price for New TLDs easily.
Porkbun #
Go to Porkbun and search the domain; it will show as taken; press on the (?) icon, and it will show the current renewal. Cheaper renewal price than Namesilo.
Contact the Registry directly #
You check the GTLD list to find the registry that manages the TLD and consult about the renewal price.